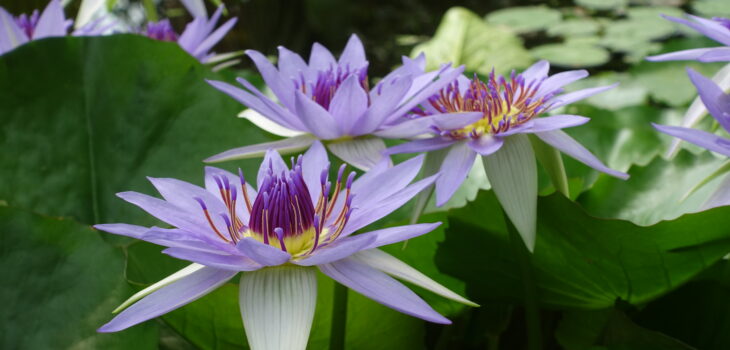 At the start of 2021, I began doing yoga every day. At first, I only planned to do it for 30 days but during that initial period I expanded my quest. How did I manage to do this from home? As a beginner, I turned to yoga with Adriene on YouTube. Previously I had done yoga a few times. I even attempted 30 days at one point in 2019, but other stuff came in the way of completing that. In the beginning, it was more of a challenge and I had anticipated. I wasn't the most flexible person four months ago, in fact that was my main goal with all of this, and to my surprise – it made a huge difference. For me every day didn't have to be a certain time or intensity, as Adriene says – just showing up to the mat is enough. The goal is to continue this habit until the end of the year (and possibly even longer), I am excited to continue experiencing this journey.
So what results have I gotten so far? As previously mentioned I'm a lot more flexible, I also feel more at home in my body since it's less rigid. Of course, there are different types of yoga that give slightly different results, but the mix of types I practice also made me stronger in terms of muscle definition. Becoming stronger also makes you move with more precision. There is also a mindfulness aspect to yoga, which is not to be underestimated. It's difficult to measure or estimate how it impacts mood but let's just say that there's a slight positive difference. The only downside to this is that it can feel difficult to carve out half an hour to forty minutes every day. At one point I had a cold which made showing up to practice feel more difficult, but in the end, I showed up to the mat and did some very light yoga for that week. One of the best things about yoga is the versatility – it can be whatever you wanted to be; flexibility, strength, mindfulness, etc, or a combination. One thing I did not anticipate before starting, was how much my posture would improve. I believe this is a function of better core strength and being more mindful of posture in general.
I tried to implement this habit by taking inspiration from the book Atomic Habits, doing a little bit every day gives huge results in the long run. The improvement compounds. Going forward I'm combining yoga with running, the plan is to do yoga every day and go running a few times a week. I still feel like I have a lot to learn about yoga – it's a very gradual process it takes time. If you want to start doing yoga every day I would recommend this: start with one of the 30 day challenges on YouTube, there are lots of great options, also think about sensation over how the shape looks and give it time. Be patient. Personally, I keep my mat rolled out on the floor most of the time since I practice every day, which also makes it an obvious reminder and easy to start. Consider what you want to achieve and why. Best of luck!