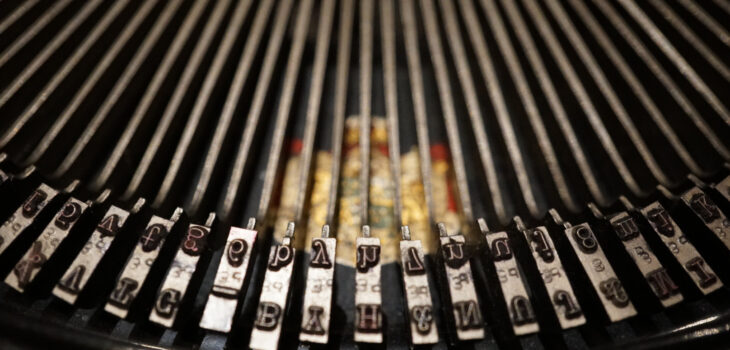 "I've done my fair share of reading, writing, and editing. Last year, I started writing articles for the chemistry chapter newspaper at KTH, and this year I'm the editor-in-chief. In addition, I also write for the student union newspaper, Osqledaren. From these experiences, I've gained some insight into what makes a text sparkle, giving it that extra flavor. I am by no means an expert in this area, but I have some tips to share!
The secret to a great text is amazing editing. Be critical and "kill your darlings." Re-reading a text is not the most exciting thing in the world, but it makes a huge difference in the end. A warning here is due to all the perfectionists, don't go overboard. If you tend to go overboard, I would suggest asking someone else for feedback, revising, and then releasing your creation into the wild.
Let the text rest and return to it. Writing is like baking bread; it needs time. In this case, it's not about fermentation; it's about letting your brain process and make novel connections by giving it space. This should be done several times if the text is important to you – iterate, iterate, iterate.
One of the most common errors I see when editing texts is a mediocre finish. Be clear about the implications, main points, and further questions for investigation. In the case of a longer text, build up to it by summarizing what you have written so far. What's the takeaway?
Make your life easier by checking your spelling and grammar with some kind of app or extension. Of course, you could do this yourself, but why not simplify your life if you can? This step saves you effort that can be put into the finishing touches.
Make sure that you collect lots of inspiration every time you come across it. Write down anything that surprises you and store it in some sort of system. Personally, I prefer a variant of Zettlekasten (if you want more info on this, I would suggest reading How To Take Smart Notes by Sönke Ahrens). This will make sure that you always have something to write about and that you can make insightful connections.
Get out of your own head. Talking to someone else about the topic you are writing about can serve the same function as in tip #5, making insightful connections. In addition, it can help reveal blind spots in your thinking, as well as challenge your thoughts. This should not be underestimated.
Write about topics you care about. This is not only a question about what you want to write about; most people would be much more inclined to read a text written by a person who is invested in the subject.
If it's a long non-fiction text, I would outline it. This makes it easier to get an overview in the beginning. This is only a rule of thumb, but gaining structure is seldom a bad thing – especially for writing. Even if you are writing fiction, it can be good, but there are different schools of thought on this matter.
Aim for smooth transitions. Writing is a bit like driving in this respect; you don't want to be jerked between information. Guide the reader gently, make it a journey of exploration!
One thing I've started recently is reading it aloud. I use the built-in speech synthesizer (you can have fun selecting different voices). This makes you engage with the ideas from a different angle. I find it easier to be critical and process the text by doing this once or twice for longer articles.
In the future, I'll look into style guides, storytelling, copywriting, and maybe some online courses to develop my skills. If you want to continue reading about this topic I would suggest this article on the same subject.